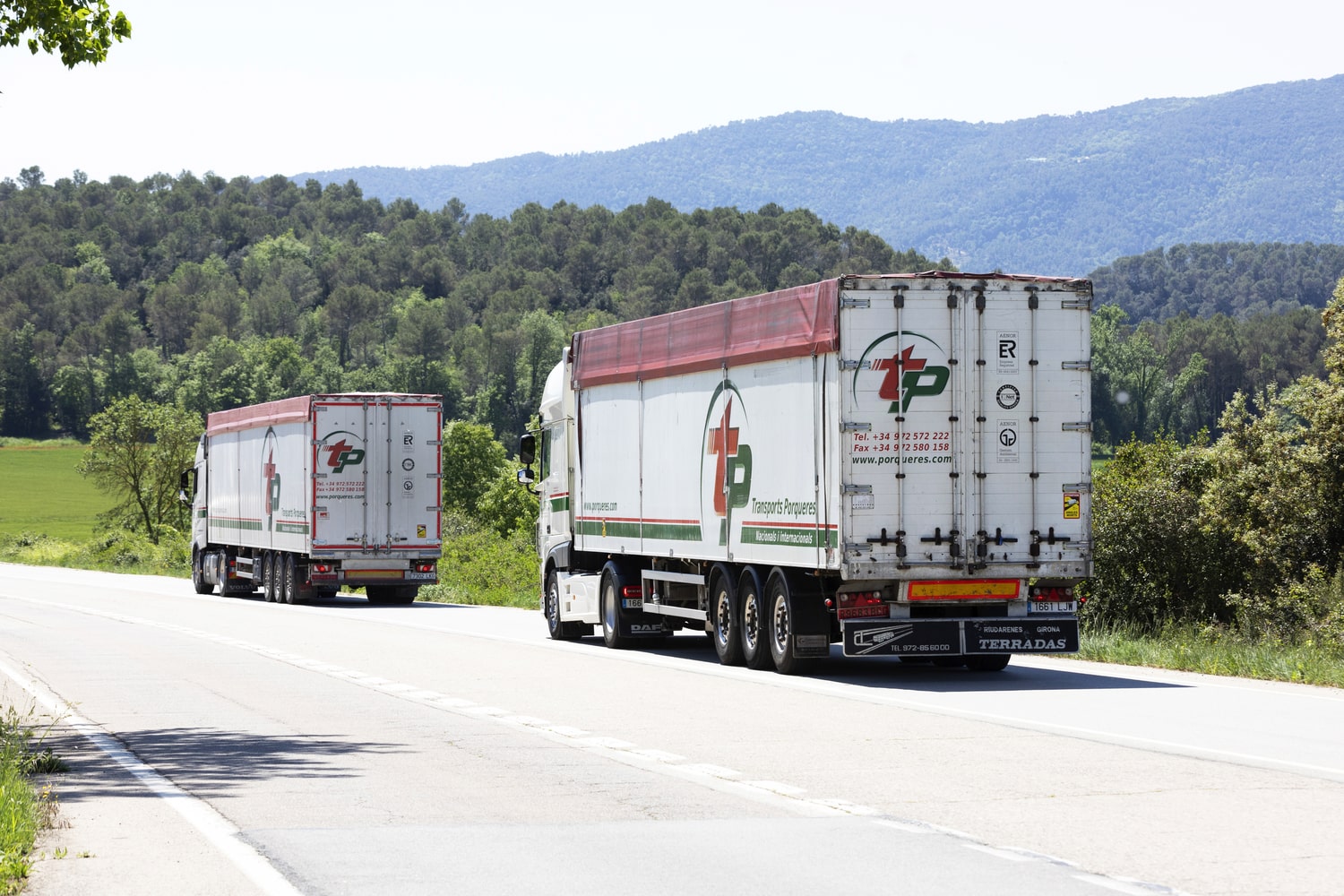 Environment
Our objective, contribute to the fight against climate change
We want to do our bit.
For this reason, we consider that environment protection and conservation must be integrated in our organisation, in the present and in the future.
Environmental management policy Transports Porqueres
Management Policy
Photovoltaic panels
The energy consumed by the company is 100% self-consumption.
The extra 40% of clean energy that the company produces and does not consume is returned to the electricity grid, thus obtaining clean and renewable energy.
New fleet of Euro 6 trucks
We have a new fleet of Euro 6 trucks that are renewed every 4 years.
Euro 6 trailers and trucks are fuel-efficient vehicles that emit a low percentage of CO2 into the atmosphere, approximately 80 mg/km.
Efficient driving
Our chauffeurs and drivers are trained in efficient driving.
Efficient driving aims to reduce fuel consumption, reduce environmental pollution and avoid risks on the road.
Ecological footprint
We have an exhaustive control and monitoring of the CO2 footprint.
We actively minimise the impact of our activity on the environment; optimising production processes, recycling, use of renewable energies...etc.
Production
Green energy generated by self-consumption solar panels
We have a photovoltaic installation capable of producing more energy than the company consumes.
40% of the extra energy that is not consumed is returned to the electricity grid, thus collaborating with the environment, making clean energy available to the grid and minimising the use of fossil fuels.
Reduction
Reduction of consumption and emissions over the last few years
The policy of permanent fleet renewal has enabled us to have more efficient and environmentally friendly vehicles, thus significantly reducing diesel consumption.
This, together with the training of our drivers in efficient driving, has enabled us to reduce diesel consumption by up to -14.51% in recent years.
I want to get in touch