Our trucks and trailers
National and international road transport services
We possess cutting-edge Euro 6 trucks and trailers, that reduce CO2 emissions into the atmosphere.
Moving Floor Trucks
Our fleet includes over 50 moving floor trucks, which facilitate the transport of bulk material with big volume (100 m3) and low specific weight.
This enables the loading/unloading within warehouses with reduced room for manoeuvre, or not equipped with loading docks.
Our moving floor trucks are suited to transporthigh volume bulks, solid or palletised merchandise.
Features of Moving Floor Trucks
Box truck with 95 m3 capacity.

Automated rear loading/unloading system.

Suited to carry bulk, solid or palletised cargos.

Particularly adapted to high-volume and low specific weight materials.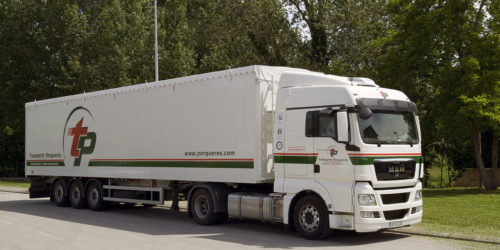 Tautliner Trailers
Our fleet of Tautliner trailers (or semi-trailers) offer an easy access to the goods for the carrier, thanks to their side curtains.
Those sliding curtain semi-trailers (Tautliner) are suited to convey solid cargo, palletized or loose.
Features of Tautliner Trailers
Conventional truck with sliding curtains.

Possibility to load cargo from the side, rear or upper parts.

The dimensions of the semi-trailer are 13,60m length x 2,48m width and 3m height.

Also known as sliding tarpaulin truck.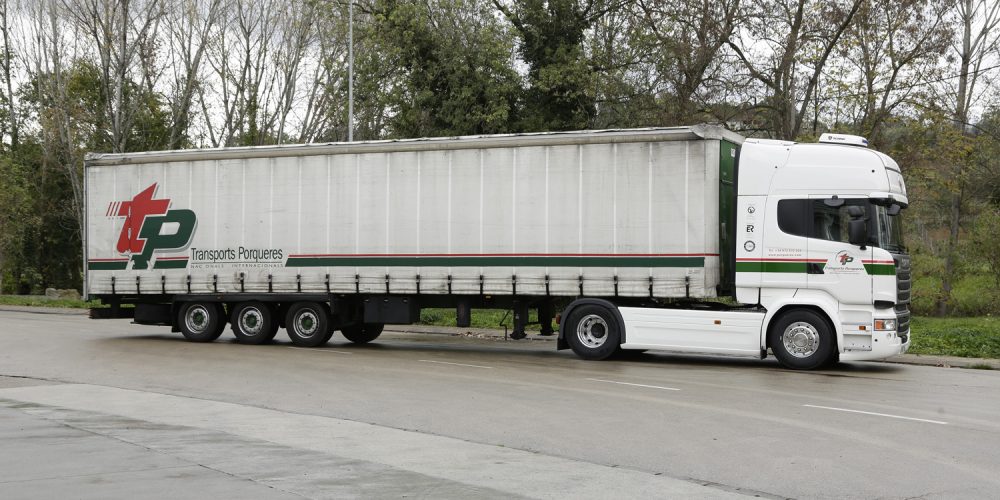 Tipper Semi-Trailers
We offer a fleet of rigid trucks with tipping trailers, which include hermetic rubber sealing.
This type of truck with tipping trailer is fitted to convey solid bulk materials by road.
Features of tipper semi-trailers
For solid bulk cargos over 45 m3.

Tipping unloading system from the rear part.

The rear part includes a hermetic cistern to protect bulk loads.

The upper part of the trailer is equipped with an expandable tarpaulin to protect the merchandise during road freight.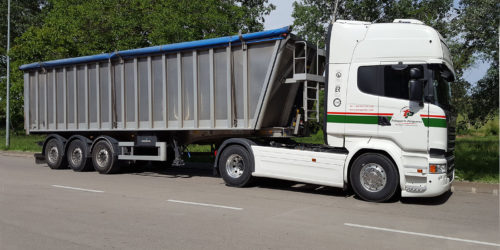 Tank Trucks
We provide our own fleet of tipping tanker trucks with high insulation to prevent any kind of leakage.
Tank trailers and trucks are consolidated in order to facilitate and secure the transport of every concrete material, such as: raw materials for animal feeding, biomass, waste or liquids.
Features of tank trucks
To convey solid or liquid bulk cargos.

45 m3 tipping tanker.

Pressure and/or tipping unloading system.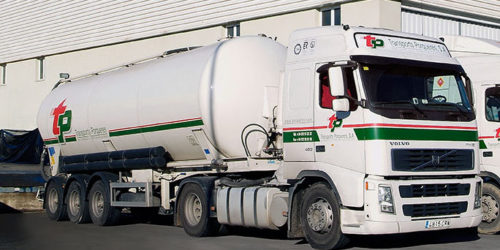 Drop Side Trucks
Our wide fleet of drop side semi-trailer trucks are well suited for full loads of building materials as well as heavy loads.
Features of drop side trucks
Suited to carry high volume solid loads.

The merchandise is unloaded from the upper side part.

For merchandise with 45 m3 minimum volume.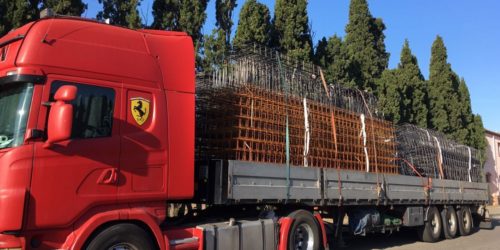 Moving Floor

Tautliner

Tipping Trailer

Tank Truck

Drop Side
Main Routes
Our road transport services cover all Europe
We deliver your merchandise point-to-point, regardless of the origin and destination of the loads.
Daily routes to: Toulouse, Marseille, Lyon, Toulon, Narbonne, Montpellier and Nimes.

Regular national and international destinations: Spain, France, Italy, Belgium, Germany, the Netherlands, Luxembourg, Switzerland, Austria.
For full container load (FCL) as well as less-than-container load (LCL),we consider both inbound and outbound routes to optimise exportations and importations of our clients.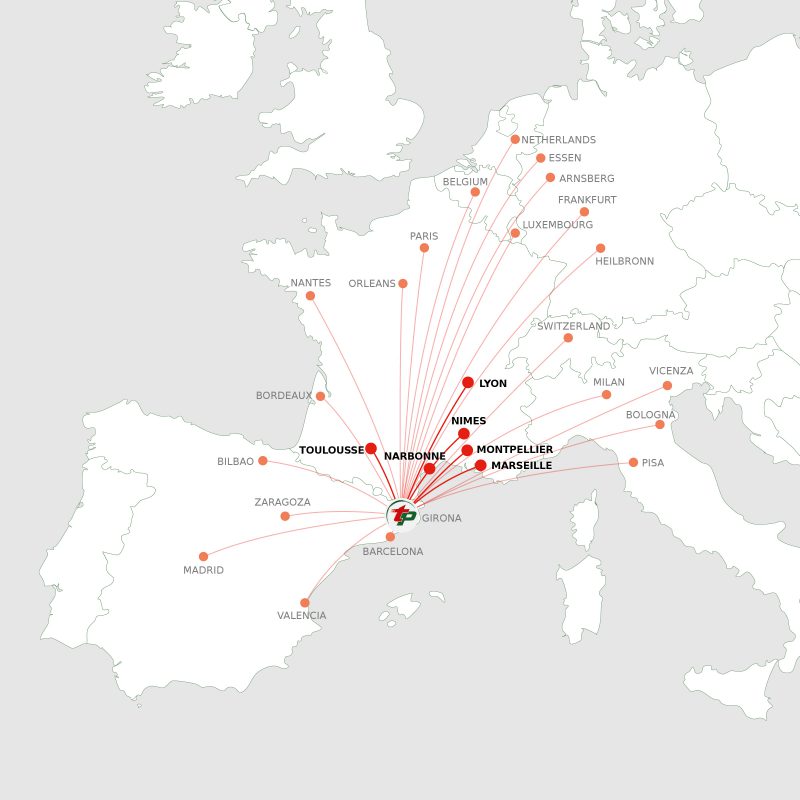 Waste and recycling
European transport authorisations for merchandise, waste, recycling and more.
Transports Porqueres holds various transport authorisations to convey non-hazardous waste within the European Union.
Transport authorisation for non-hazardous waste: Authorisation valid to transport non-hazardous waste within the European Union territory.

ALBO: Authorisation valid to pick-up and convey non-hazardous waste in Italy, such as paper, plastic, card-board, metals, aluminium, zinc, steel, tyres, concrete, scraps, pallets, big bags, pallet loads and generic loads.

SANDACH 2 (Medium-risk ABPs): Authorisation to convey Animal By-Products not aimed for human consumption (ABPs), such as manure, dung, coffee ground.

SANDACH 3 (Low-risk ABPs): Authorisation to convey animal by-products aimed at animal consumption (not for human consumption), and other low-risk animal by-products such as meat meal.

SILUM: Spanish authorization valid to convey cereals, grains, animal feed, wheat, corn, soybeans, barley, bulk cereals, semolina scraps, rapeseed oil.

RGSEAA: Registered in Spanish Health Registry to convey general merchandise aimed at human consumption.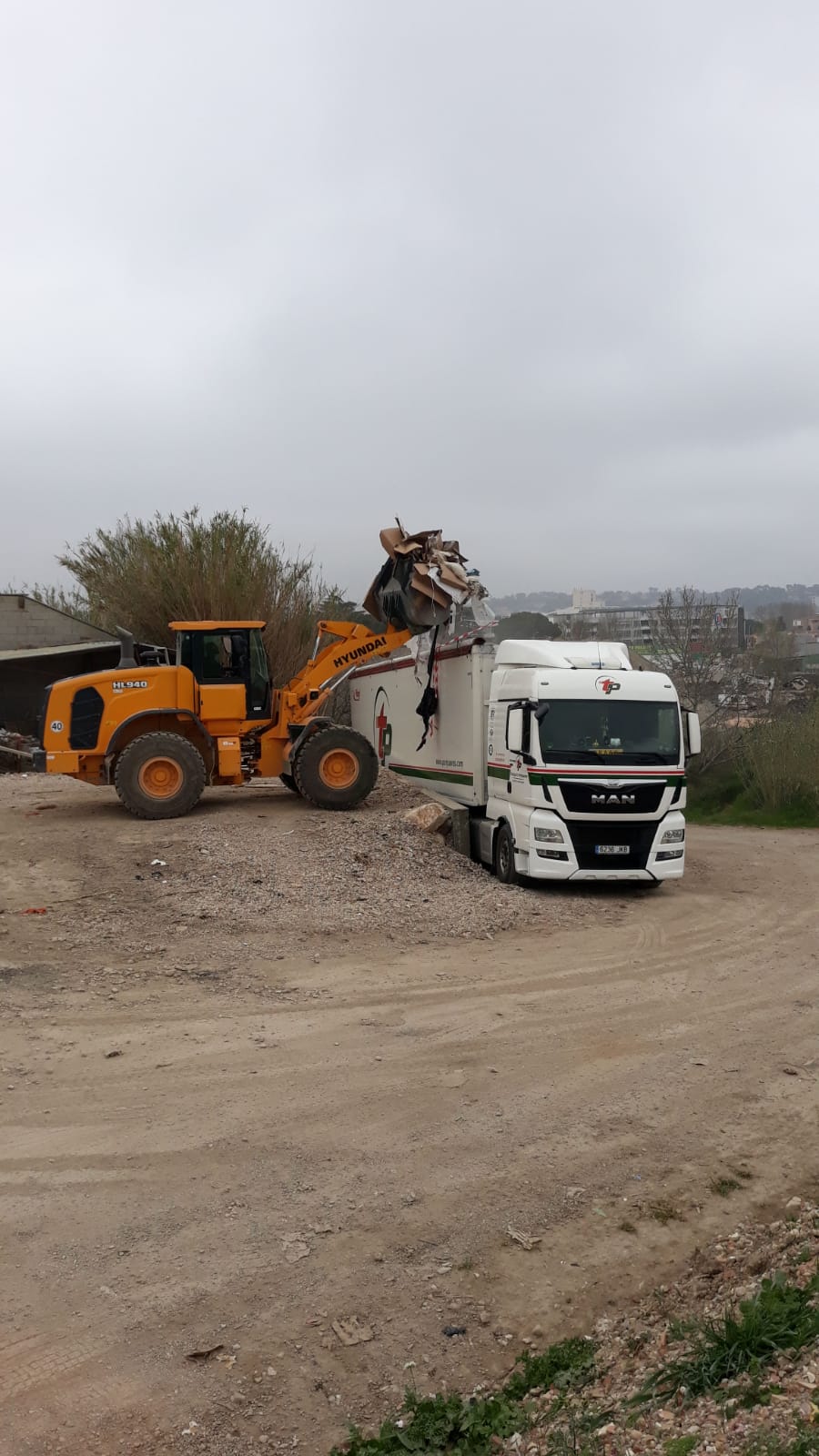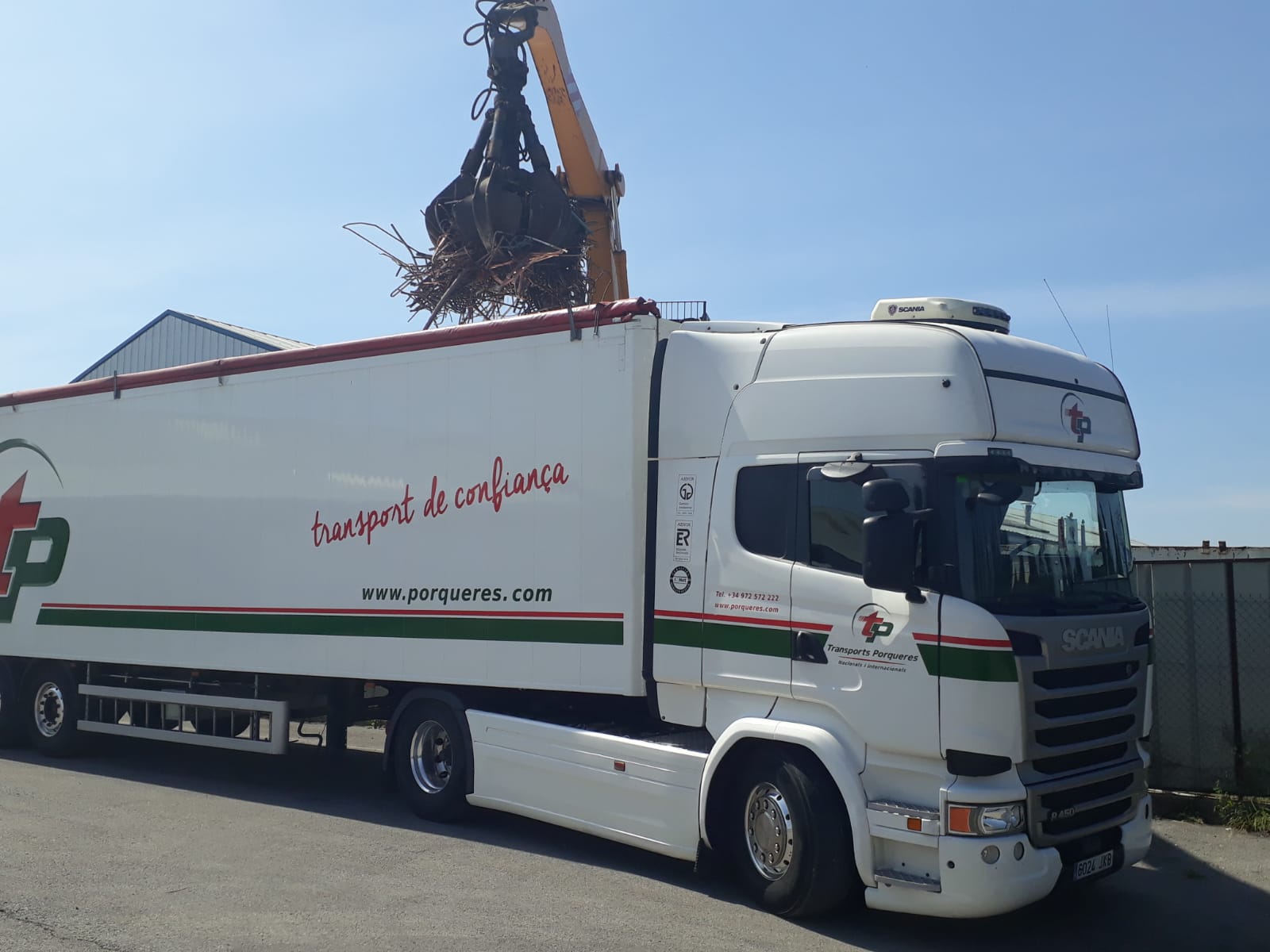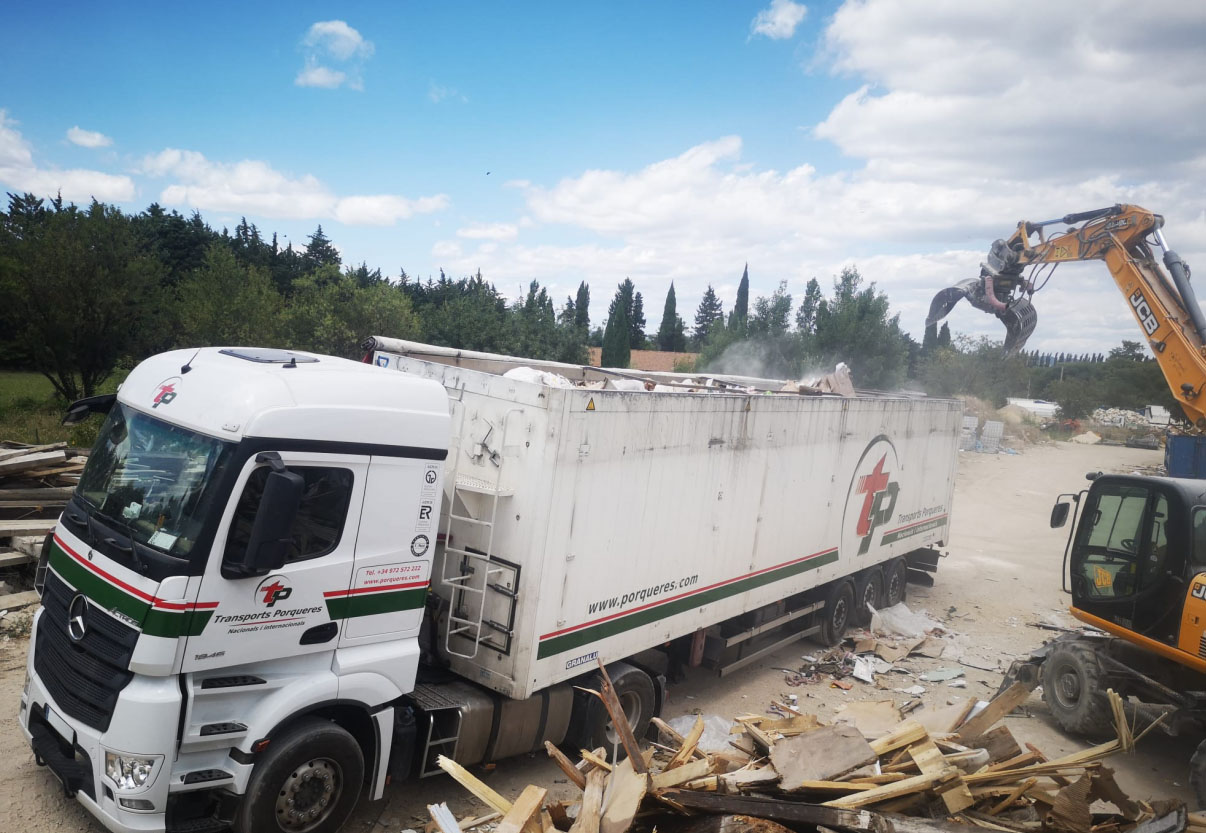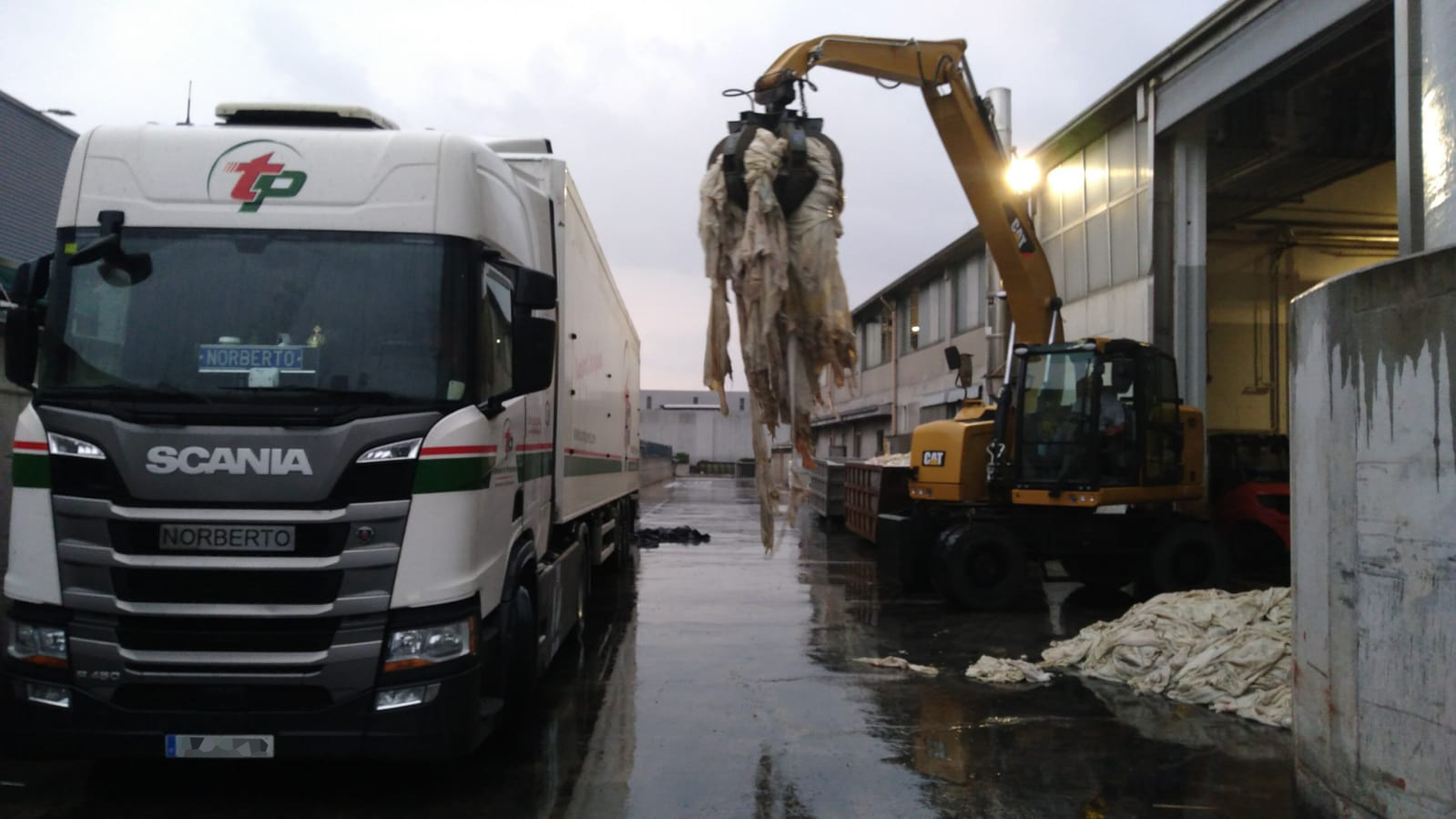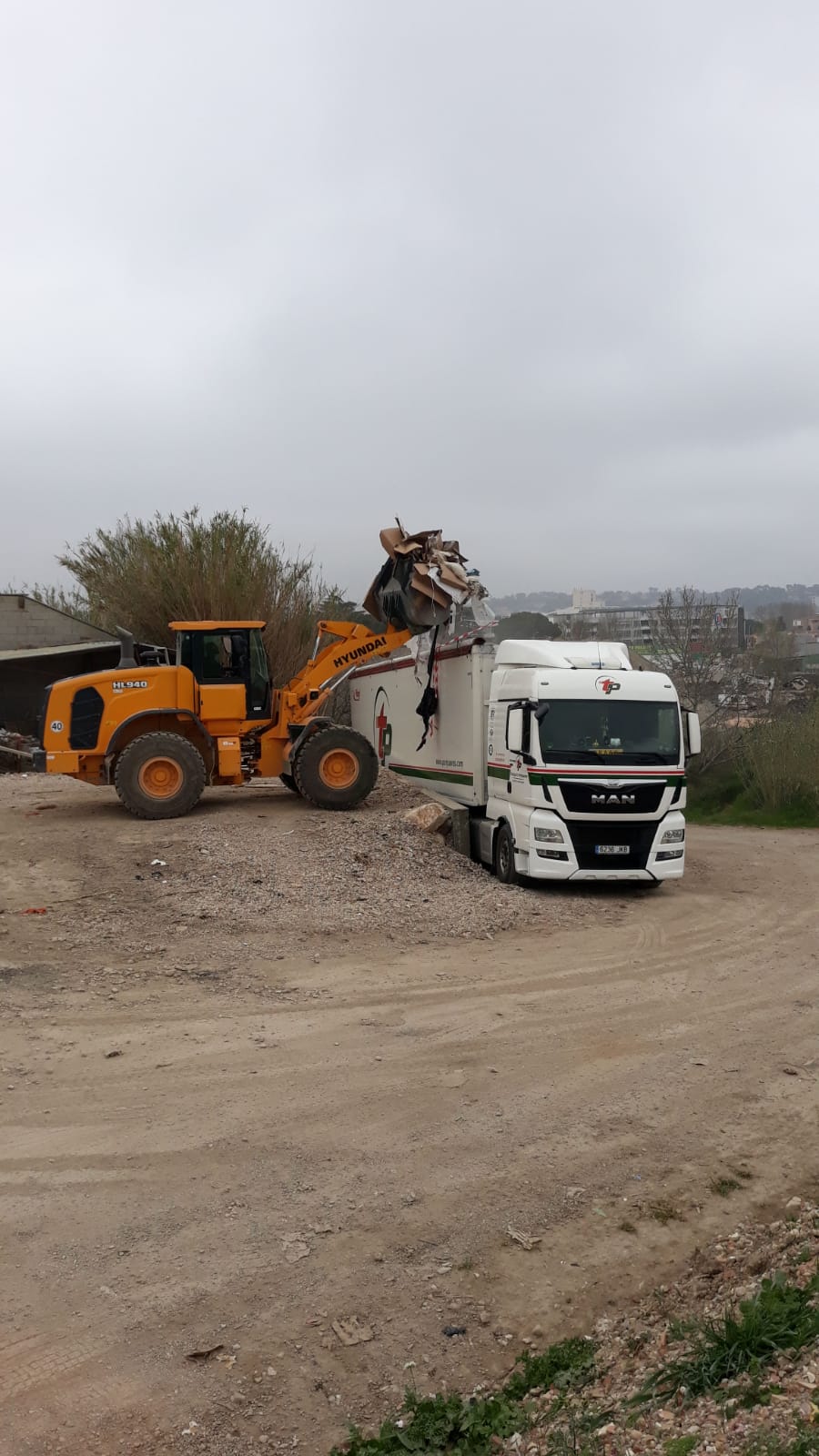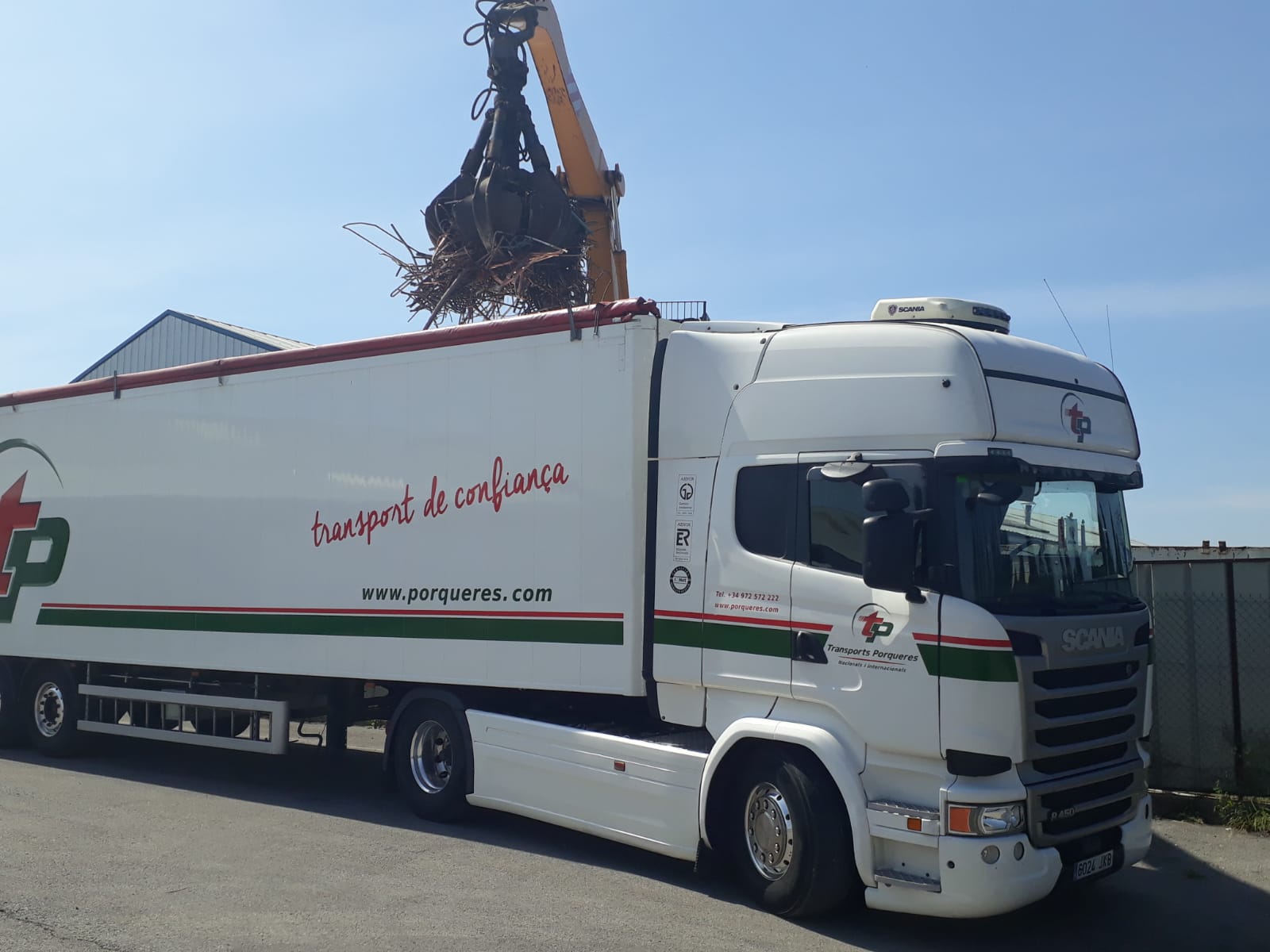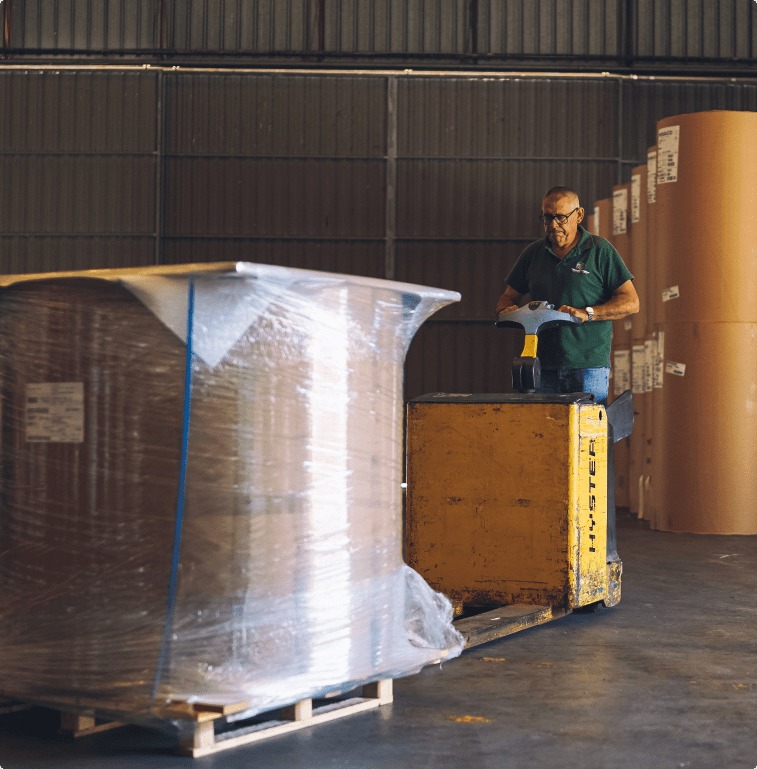 Storage
Logistics and storage services
Our central logistics warehouse, located in Banyoles, has an area over 3,000 m2 and over 9.20m height where we can store your merchandise.
From our central offices, we handle precise, accurate and continuous coordination and tracking works.
Intranet

Personalised ERP.

GPS Truck Tracking.

Warehouse with RF Scanners handling parcels with barcodes/QR codes.

Digital Documentation.

Continuous Tracking of Order Status.

Logistics Warehouse equipped with Loading Docks.

Electric Hand Pallet Trucks to handle full pallets.

Forklift up to 3,000 Kg.

Film carriage truck forks, particularly adapted to handle large paper reels.