What is a moving floor and what are its advantages?
04/6/2022
A moving floor is a hydraulically powered loading and unloading system for moving bulk material and palletised products.
Over the years it has become a favourite in the sector, thanks to its versatility of use and its large loading capacity. That is why at Transports Porqueres we manage more than 70 moving floor trucks that can transport bulk materials of large volume (100 m3) and low specific weight.
The way hauliers work has been made easier, as the need to use a forklift to load and unload bulk cargo has been eliminated. In addition, the time spent handling goods in and out of the trailer has been reduced to only 8-10 minutes of the working day.
Moving floor trailers are able to unload loose cargo without having to tip the trailer, as is often the case with other unloading systems, which is beneficial in avoiding having to handle the material twice.
How it works
A moving floor consists of groups of narrow aluminium boards welded to the chassis in multiples of 3 (commonly 21 slats) that move forward and backward, connected to move forward and backward either in unison or alternately. When they move together, the load moves in the direction desired by the operator.
If a moving floor is provided on a semi-trailer, it may include a movable front wall with a rubber flap at the bottom that extends to the ground, or a movable tarpaulin at the front of the semi-trailer bed on which the material is loaded. This makes it easier to empty the entire trailer, and even helps to keep the semi-trailer cleaner.
Advantatges
Thanks to its exclusively self-welded frame, the moving floor is known as one of the most stable structures on the market. In addition, it provides an optimal balance between efficiency and ease of use, making it one of the most cost-effective solutions for loading and unloading heavy goods.
As a result of its rapid development, more and more tailor-made options and unique designs are becoming available, making it easier to use and more convenient to use, contributing to a better application in a wider variety of vehicles.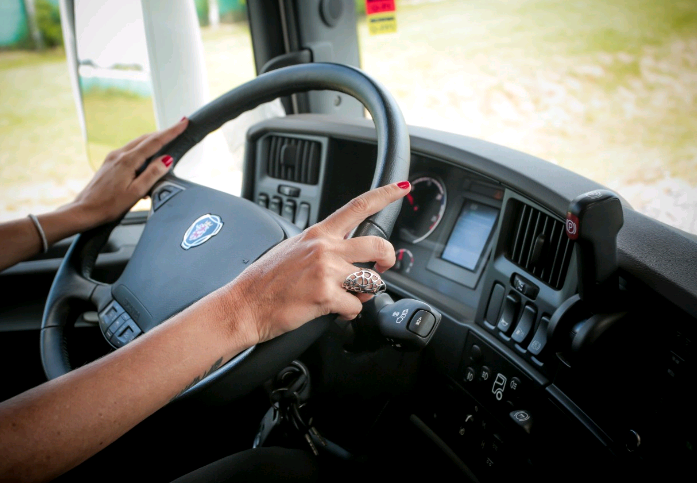 11/13/2021
New amendments to the R.G. of circulation, the R. G. of vehicles and the R. G. of drivers.
The Council of Ministers has just approved two Royal Decrees modifying, on the one hand, both the General Road Traffic Regulations and the General Vehicle Regulations and, on the other, the General Driver Regulations. If you want to find out about all the changes, how they affect you and when they come into force, don't miss this new article we ...
Know more