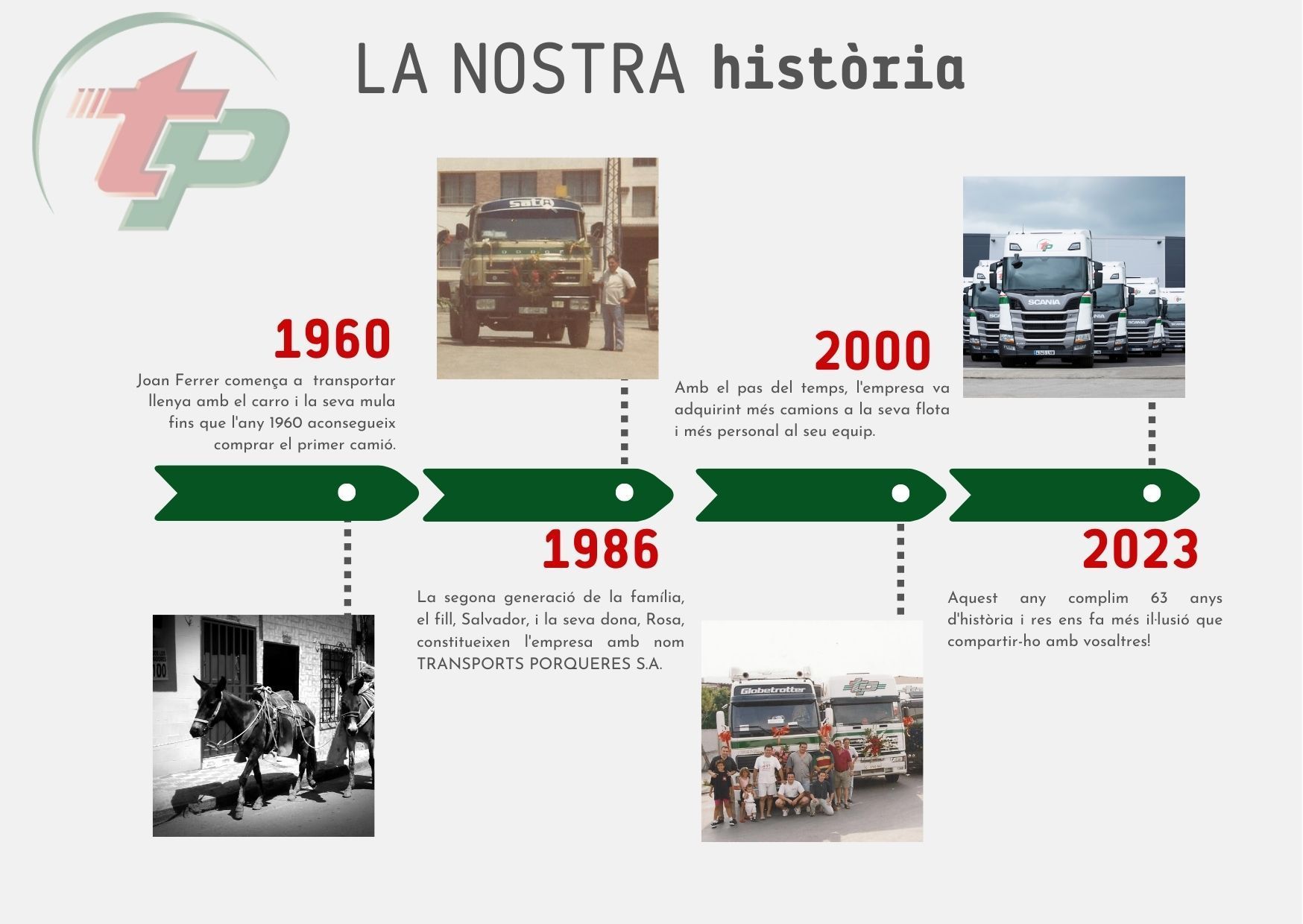 04/26/2023
CELEBRATING 63 YEARS OF HISTORY!
From the cart to the fleet of walking floor trucks: Transports Porqueres and its legacy of excellence in road freight transport in its 63-year historyKnow more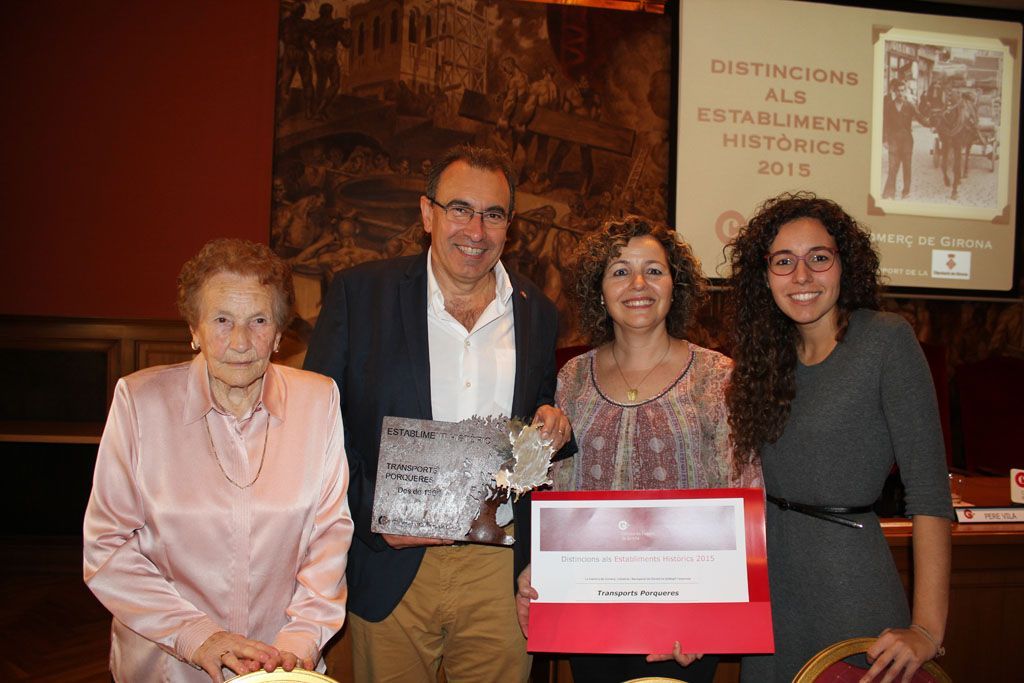 11/5/2015
Transports Porqueres is commemorated as a historical establishment
Transports Porqueres celebrates 55 years of history with the incorporation of the third generation of the family.
In the 1940s, Joan Ferrer i Company, a resident of Usall (Porqueres) and the eldest son of a family of masoveros, began transporting firewood from the forest to Ban...
Know more